Driveway Sealing Toronto and the GTA with Our Sealer
Our sealer and how we apply it is the #1 reason people choose The Driveway Doctor Inc. to seal their driveway. And it's also the reason they ask us to come back for ongoing maintenance and driveway sealing.
Homeowners and business owners love our sealer because it:
Delivers long-lasting protection
Has a beautiful appearance
Offers tremendous cost-savings
Is environmentally friendly
Is applied professionally and meticulously
Preventative protection
Each day, your driveway is exposed to elements which slowly cause damage and decay. The Driveway Doctor Inc. sealer restores and protects against just about anything that can be thrown at it – or on it:
Gas, oil and other spills
Asphalt can dissolve and break down when it comes into contact with chemicals such as gas and motor oil – which can leak from cars parked on your driveway.
Sealing Toronto and GTA homes with our sealer helps your driveway by preventing damage caused by spilled chemicals.
Water protection
Moisture penetrating your driveway will weaken the foundation under the asphalt, causing dips and depressions. In the winter, water in the foundation will freeze and expand, which causes your asphalt to split and crack.
Our sealer stops water from seeping into the foundation of your driveway and prevents damage when it freezes and thaws.
Sun damage
Actinic light (light that's able to cause photochemical reactions) can oxidize the oils in your driveway. Your driveway then becomes brittle and thins out.
The Driveway Doctor Inc. sealer is protected against oxidization and will retain its strength and appearance for years.
Appearance
You can tell when a driveway has been sealed by The Driveway Doctor Inc., because that smooth, velvety charcoal look lasts much longer versus an unsealed or unprotected asphalt driveway.
Our sealer has a professional looking matt black appearance, versus the big box store's – or some of our competitors – shiny semi-translucent look.
Toronto homeowners love The Driveway Doctor Inc., because our sealer features a stunning dark charcoal black colour that instantly commands attention. In addition, our sealer:
Keeps your driveway smooth
Reduces the appearance of rough spots, cracks and other imperfections
Makes it easier to clean dirt and debris from its surface
Protects your driveway from the elements of weather, making it last longer
Cost-savings
Sealing and restoration with The Driveway Doctor Inc. saves you money and makes you money:
You
save

money by:
Reducing maintenance costs
Extending the life of your asphalt
Avoiding a costly driveway replacement
Preventing vehicle damage caused by holes in your driveway
You
make

money by:
Increasing the value of your home
Boosting your home's curb appeal
Using a sealer which lasts longer than anything else on the market
To maximize your driveway sealing and restoration service from The Driveway Doctor Inc.;
New asphalt driveways should wait six months to one year before being sealed and restored
Environmentally friendly driveway sealing and restoration
Toronto driveway and parking lot owners love the fact that our sealer is environmentally friendly:
No burnable fuels or oils: Making it a safer alternative to conventional asphalt sealers
No harmful gases: Reducing smells or odours during application, drying and usage
Meets or exceeds federal government standards: We adhere to Specification RP-355e (GSA-FSS), Canada's regulation regarding pavement coatings technology
Professional. Punctual. Dedicated.
The Driveway Doctor Inc. has been highlighted numerous times for our commitment to quality. See for yourself.

CTV NEWS See us in action and learn about The Driveway Doctor Inc. difference – applying our sealer by hand.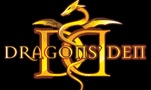 Dragon's Den Nominated by Brett Wilson 2014 as one of Toronto's most successful entrepreneurs.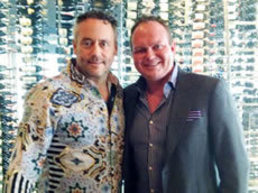 The Home Advantage The Driveway Doctor Inc. was featured on a dedicated segment of Sun TV's "The Home Advantage."
Ask for a FREE quote about driveway sealing
Toronto home owners, and those all over Southern Ontario, trust The Driveway Doctor Inc. because we only use the best products and application methods when sealing and restoring your driveway to turn it from worn out to wonderful.
And we want the opportunity to earn your trust too.
Simply contact us today for a FREE quote or fill out the form on this page regarding all your driveway sealing and restoration needs.