Interlock Sealing From The Driveway Doctor Inc.
Homeowners throughout Southern Ontario choose The Driveway Doctor Inc. to keep their interlock work safe and secure while looking great.
Backyard patios. Long driveways. Immaculate interlocking walkways. Whatever – or wherever – your interlock could use some care and attention and protection, The Driveway Doctor Inc. is there.
Why invest in interlock sealing?
Interlock can be subject to stains (from dirt, oil or calcium), discolouration, cracking, or unsightly weed growth. We recommend sealing your interlock immediately after it's installed to prevent damage and to maintain the freshly installed look.
The Driveway Doctor Inc. employs a powerful restoration process which can bring your interlock's design, color and shape to life.
Our interlock sealing services:
High-pressure washing and scrubbing
Installation of new industrial strength polymeric hardening sand
Hand-sealed protection with natural, semi-gloss or high-gloss finishes
What is interlock relay?
Interlock relay involves removing your existing stone work so that the foundation underneath is exposed. The surface is then cleaned and flattened. The removed stones are individually cleaned and reset, giving your patio or driveway a brand-new look.
Protect your interlock immediately after installation
As soon as your new interlock driveway is installed, it's exposed to the weather elements (such as heat, snow and water).
The Driveway Doctor Inc. can provide instant protection to your interlock driveway by providing our interlock sealing services as soon as your driveway is installed and in place.
The benefits of interlock sealing
Using The Driveway Doctor Inc. will extend the life of your interlocking pattern by many years, as well as enhancing the beauty and value of your home.
Your interlock areas will be cleaner, more attractive and protected against oil, dirt and daily wear.
Sealing your interlock will also help reduce weed growth between stones.
Respected. Reliable. Trustworthy.
The Driveway Doctor Inc. has been highlighted numerous times for our commitment to quality. See for yourself.
<

CTV NEWS See us in action and learn about The Driveway Doctor Inc. difference – applying our sealer by hand.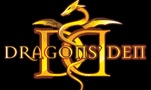 Dragon's Den Nominated by Brett Wilson 2014 as one of Toronto's most successful entrepreneurs.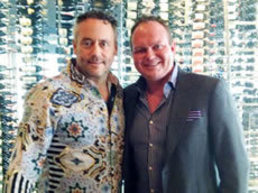 The Home Advantage The Driveway Doctor Inc. was featured on a dedicated segment of Sun TV's "The Home Advantage."
Get your FREE interlock sealing quote from The Driveway Doctor Inc.
Protect your interlock investment with interlock sealing services from The Driveway Doctor Inc.
You'll be amazed at how it improves the look of your interlock, while at the same time extends its life and increases the overall value of your home.
The first step is to request a FREE quote on sealing your interlock from The Driveway Doctor Inc. Simply fill out the form on this page, or contact us.