Asphalt Driveway Sealing From The Driveway Doctor Inc.
With age, asphalt can lose its strength and integrity. Although your asphalt driveway may have cracks or is showing signs of wear, that does not mean it needs to be torn out and replaced.
We at The Driveway Doctor Inc. believe that walkway repair and driveway crack repair via sealing and restoration is often a better and more cost-effective option versus a complete driveway replacement.
Seal your asphalt driveway six months to one year after installation
Your brand new asphalt driveway isn't immune to developing cracks, holes and other issues. In order to keep it looking like new, it should be sealed 6 months to one year after installation with our sealer.
Benefits of Our Asphalt Sealer Mix
High quality industrial grade product
Non-slip
Smooth matte finish
Lasts up to three years
Waterproof
Environmentally friendly
Extends the life of asphalt
Professionally applied by hand
Sealing your asphalt driveway properly and professionally will prevent unsightly cracks and holes from occurring in the first place. Our sealing process delivers long-lasting protection, has a beautiful matt smooth appearance and protects your driveway from our harsh Ontario weather.
We can perform just about any asphalt driveway repair job
Much like changing the oil in your car, ongoing maintenance of your asphalt driveway can reduce the time, hassle and cost which comes with a full driveway repair job.
Ugly cracks, unsightly and even potholes and depressions in your driveway are an eyesore which lowers the curb appeal – and overall value – of your home.
If you require asphalt driveway repair work, we can take care of it with:
Crack repair: We'll fill linear or jagged cracks so that they blend in with the surrounding hard surface
Hole filling: Our optional highway-grade hot pour product fills even the deepest potholes and is made to last
Ramp repair: If you need an asphalt wheel chair ramp from scratch – or you need to repair an old, uneven ramp so that it's smooth and safe – The Driveway Doctor Inc. can help
Curb repair: Connecting your asphalt driveway to the street – properly installed curbs look good and can reduce wear and tear on your car as you pull in and out of your driveway
We can handle walkway repairs too
Is navigating your walkway an adventure due to:
Cracks or holes
Raised bumps or dips
Chipped or missing pieces
Trip hazards from gaps
The Driveway Doctor Inc. will tackle your walkway repair job using our industrial asphalt repair products. At the same time, we'll ensure the delicate garden or stone work surrounding your walkway doesn't come into contact with our products.
Professional. Punctual. Dedicated.
The Driveway Doctor Inc. has been highlighted numerous times for our commitment to quality. See for yourself.

CTV NEWS See us in action and learn about The Driveway Doctor Inc. difference – applying our sealer by hand.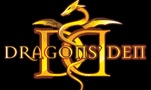 Dragon's Den Nominated by Brett Wilson 2014 as one of Toronto's most successful entrepreneurs.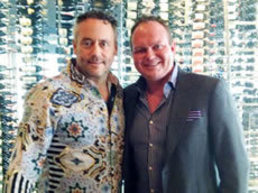 The Home Advantage The Driveway Doctor Inc. was featured on a dedicated segment of Sun TV's "The Home Advantage."
Ask for a FREE repair quote
We're here to perform asphalt driveway repair services and maintenance on your driveway. We aren't in the replacement business.
If you have driveway crack repairs you want done, or walkway repairs you just can't put off any longer, then let us help you.
The first step is to contact The Driveway Doctor Inc. today for your free quote.