Concrete Sealing From The Driveway Doctor Inc.

Residential concrete driveways, patios and walkways that aren't properly sealed are prone to:
Oil, antifreeze and other fluid stains
Discoloration from dirt and calcium
Freezing and cracking during the spring thaw
Flaking, cracking, chipping and color degradation
Safety concerns due to the surface becoming too slippery to safely walk on
Ignoring these problems will shorten the life of your concrete driveway, walkway or backyard patio. Fortunately, The Driveway Doctor Inc. has the tools and experience needed to seal and restore your concrete driveway BEFORE it needs a full replacement.
First, we remove any unsightly stains
High pressure washing and old-fashioned hand scrubbing are used to remove unsightly stains from your concrete driveway.
Then, choose the protective sealant of your choice
The Driveway Doctor Inc. will seal your concrete driveway using the protective waterproof sealer you believe will bring out the best in your driveway:
Natural: Our natural sealant provides incredible protection and doesn't impact the colour of your driveway
Wet Look Semi-Gloss: This sealer will darken the appearance of your driveway and leave a muted shine
Wet Look High-Gloss: Your driveway will have a beautiful, bright and shiny look designed to instantly attract attention
Now, it's time for concrete sealing
Your driveway or patio has completed its concrete restoration process.
And you've selected the protective sealant you want.
Now, it's time to apply the sealant onto your patterned or dyed concrete driveway. We put down a generous amount of sealant you choose until your driveway or patio is thoroughly covered, leaving it waterproofed and protected. It's an efficient process, which means that:
In as little as 30 minutes, your concrete driveway or patio is dry to walk on it.
In as little as 4 hours, you can actually drive on it!
Professional service. Quality workmanship. Beautiful prestige results. That's what you get from The Driveway Doctor Inc.
We deliver a non-slip finish
Added to your concrete sealant of your choice, we mix in Seal-Grip which provides a non-slip finish.
Seal-Grip is a specialized product we use to give the sealed concrete a non-slip finish, making it safer to walk on during wet or icy conditions – while not impacting the look of your newly sealed concrete driveway.
More than just concrete sealing services
In addition to concrete sealing and restoration, The Driveway Doctor Inc. can perform other concrete installations:
Walkway, driveway and sidewalk installation
Dyed concrete installation
Brushed concrete installation
Respected. Reliable. Trustworthy.
The Driveway Doctor Inc. has been highlighted numerous times for our commitment to quality. See for yourself.

CTV NEWS See us in action and learn about The Driveway Doctor Inc. difference – applying our sealer by hand.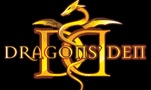 Dragon's Den Nominated by Brett Wilson 2014 as one of Toronto's most successful entrepreneurs.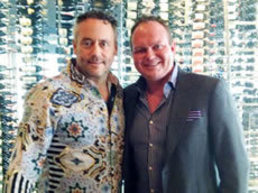 The Home Advantage The Driveway Doctor Inc. was featured on a dedicated segment of Sun TV's "The Home Advantage."
Request a FREE concrete repair quote
Underneath your concrete driveway's cracks and stains is its full beauty. It just needs to be pulled out for everyone to see. The Driveway Doctor Inc. can help make that happen.
All you need to do is contact us for you free quote regarding your concrete sealing needs.