Parking Lot Maintenance from The Driveway Doctor Inc.
Your parking lot is the first impression potential customers get when visiting your business. A worn out, cracked or unsafe looking concrete or pavement surface isn't good for your business or image.
Give your business a professional, inviting look with parking lot maintenance, courtesy of The Driveway Doctor Inc.
Parking lot maintenance services
Big or small. Rooftop parking lots or street level parking areas. Industrial or commercial lots. The Driveway Doctor Inc. can handle parking areas of all sizes, of all configurations, in just about any location throughout Southern Ontario.
Parking lot Sweeping services
Sweeping up abrasive debris will additionally reduce ongoing wear and tear on your paved surfaces that will gradually take a toll. Much like standing pools of water break asphalt down, the friction that is caused when vehicles are driven over abrasive materials will diminish the structural integrity and overall appeal of your parking area.
Keeping your parking lot clean will help you attract and retain more customers. It will also allow you to preserve the value, appeal and integrity of you property exterior while protecting the environment and preventing pest problems. If your parking lot isn't in top condition, it's time to hire a contractor from The Driveway Doctor to put this area in order. Contact us right now to get the help you need.
Our services:
Parking lot sealing, restoration and repair
Sidewalk sealing, restoration and repair
Parking lot striping
Line painting and symbol marking
Parking Lot Sweeping and Cleaning
Quick dry time:
For businesses that can't close their lots completely, The Driveway Doctor Inc. offers a sealcoating where, under ideal weather conditions, your parking lot will be driveable within a few short hours with our advanced drying system.
Serving all of Southern Ontario
Your business is never "too far away" for parking lot maintenance from The Driveway Doctor Inc.
From Acton to Zephyr – and all points in between – The Driveway Doctor Inc. will bring our professional-grade services to your business.
CTV NEWS See us in action and learn about The Driveway Doctor Inc. difference – applying our sealer by hand.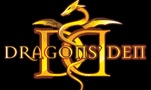 Dragon's Den Nominated by Brett Wilson 2014 as one of Toronto's most successful entrepreneurs.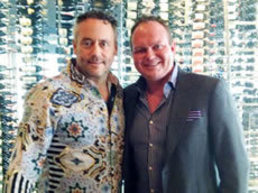 Peter O'Hara – STS Plastics Inc.
"We just wanted to thank for you providing such an impeccable service with a product that is second to none. The day after you completed our lot's sealing and line painting we seen a very noticeable sales increase."
The first step in professional parking lot maintenance? Getting your FREE quote.
Create a strong first impression for your customers by offering them a safe, attractive place to park their vehicle. Contact The Driveway Doctor Inc. today for your FREE quote on our parking lot maintenance services.