Asphalt Driveway Sealing From The Driveway Doctor Inc.
About us
Founded by John Marshe in 2003, The Driveway Doctor Inc. has been providing high-quality asphalt sealing, restoration and repair – as well as interlock and concrete sealing and repair – services to homes and businesses throughout all of Southern Ontario.
What sets us apart from the competition?
Starting out as a small business, The Driveway Doctor Inc. has grown to become the choice for homeowners and commercial businesses looking for asphalt, concrete or interlock driveway, walkway and parking lot sealing services.
Our philosophy
The Driveway Doctor Inc. believes that sealing driveways and restoring it early (before it's broken and damaged) is always better than undertaking a costly repair or full replacement.
Our unique process
When sealing asphalt driveways, we HAND APPLY our sealer onto your driveway. Unlike other asphalt driveway sealing providers, we DO NOT spray our product onto your asphalt causing product to get all over your grass, expensive concrete walkways, curbs, landscaping and interlock
Here's why we apply our product by hand:
Applying by hand allows us to better control where the sealer goes. We won't get it on your grass, garden, sidewalks or landscaping stone work.
Our process allows us to deliver the best coverage and thickest coat possible, making your driveway look great for a long time.
Our special product
We use the #1 industrial-grade, super-rubberized latex product on the market when sealing asphalt driveways throughout Southern Ontario.
By choosing The Driveway Doctor Inc., you're choosing a specialized sealer that's:
Organically made, so it's Earth friendly and safe for the environment
Non-slip and delivers a smooth (not shiny) matte finish
Tough and will not crack after its been applied to your driveway
Long-lasting, great looking and durable
Our approach
The Driveway Doctor Inc. believes that nothing beats hard work and craftsmanship. We're proud to work on your concrete, interlock or asphalt driveway.
We don't cut corners and we work diligently to ensure that your driveway looks good and lasts long by:
Using special brushes to properly, thoroughly and evenly apply our sealer
Properly training our crews to ensure no areas or spots are missed
Providing incredible attention to detail
Our services
Beyond asphalt driveways, The Driveway Doctor Inc. can handle just about any sealing and restoration job you need done – at home or at your business. Home services from the front driveway to the back patio – and areas in between (like your walkway or garage), The Driveway Doctor Inc. restores and protects your asphalt, concrete or interlock.
Commercial services
From parking lot sealing to line and symbol painting to ramp building, our commercial services can keep your business looking sharp from the street.
Respected. Reliable. Trustworthy
The Driveway Doctor Inc. has been highlighted numerous times for our commitment to quality. See for yourself.
CTV NEWS See us in action and learn about The Driveway Doctor Inc. difference – applying our sealer by hand.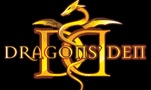 Dragon's Den Nominated by Brett Wilson 2014 as one of Toronto's most successful entrepreneurs.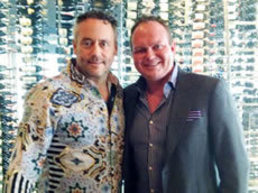 The Home Advantage The Driveway Doctor Inc. was featured on a dedicated segment of Sun TV's "The Home Advantage."
Get your FREE quote
If you're looking for Southern Ontario's leader in sealing and restoring asphalt driveways, you're in the right place.
Small driveways. Big parking lots. And everything in between. No job is too big – or too far away – for The Driveway Doctor Inc.
Request your free quote today by filling out the form on this page.